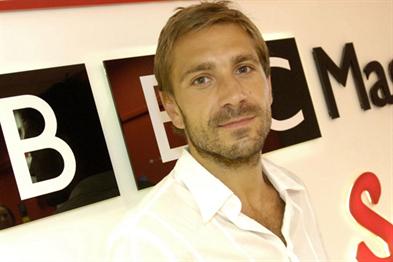 Teeman, a high-profile figure in the media industry, is to take on the newly created role following a restructure implemented by Metro boss Linda Grant.
Teeman is currently managing director, advertising, of Immediate Media, the publishing company formed after the private equity takeover of BBC Magazines.
Teeman joined the BBC in 1993 as senior sales executive on the Radio Times and became deputy ad manager in 1997.
He took over as director of advertising sales at BBC Magazines in June 2006.
Metro said: "[Teeman] will have responsibility for all advertising and direct to consumer revenues across the expanding Metro business."
He will take on the role in the coming weeks and will report into Grant.
She said: "As Metro aims to expand its commercial offering into new areas, Matt brings a great wealth of experience that will help us build our strength in advertiser delivery while at the same time driving new revenue streams including those directly from our urbanite customers.
"Matt will be a terrific addition to the already strong leadership team within Metro's commercial operation and I have no doubt that he will be a great catalyst for accelerating our growth ambitions."
Teeman said: "Metro is a business that I have long-admired for its innovation and forward-thinking. With an incredibly clear and ambitious vision, it's in a great position to challenge the way in which media brands extend their commercial operations beyond traditional advertising routes and generate more value directly from their consumers."