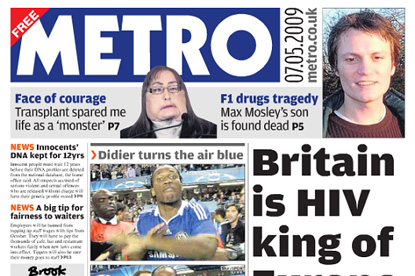 The paper's blue masthead will be coloured green for the day and the title will feature environment-related content throughout.

Metro will showcase green activities taking place around the country, including fashion swap shops, opportunities to buy local goods and methods of reducing carbon footprints.

Grant Woodthorpe, the executive sales director of Metro, said: "By selecting Metro as a press partner, EDF Energy will be reaching young urbanites, a key audience as it looks to inspire people to tackle climate change."