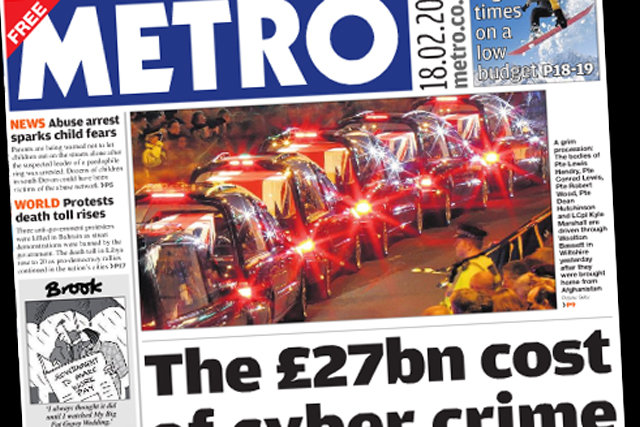 The app, sponsored by mobile network Three, launches on Monday (21 February). It will provide the newspaper's latest news and allow the user to access the Metro news archive. It is free to download and is available through the Apple app store.
The Three sponsorship supports the network's all-you-can-eat data on The One Plan campaign.
Ironically, the telecoms company offers its mobile broadband customers three months' free access to rival newspaper group News International's The Times and The Sunday Times.
Jamie Walters, digital director of Metro said: "Our previous apps have been very successful and we benefited from being one of the first to market. We are really excited to be working with Three and expect the universal app to be just as popular.
"This new app gives our users the format they prefer in one easy download. Featuring page turning technology it allows users to enjoy a paper like experience in a digital format."
Metro was the first daily newspaper in the UK to publish scrolling editions on a smartphone device and was also one of the first national papers to launch an app for the iPad.
The Metro app is designed by digital agency Fjord and mobile agencies Yoc and Page Suite.
Last September, Metro became the first national newspaper to provide content on social networking location site Foursquare.