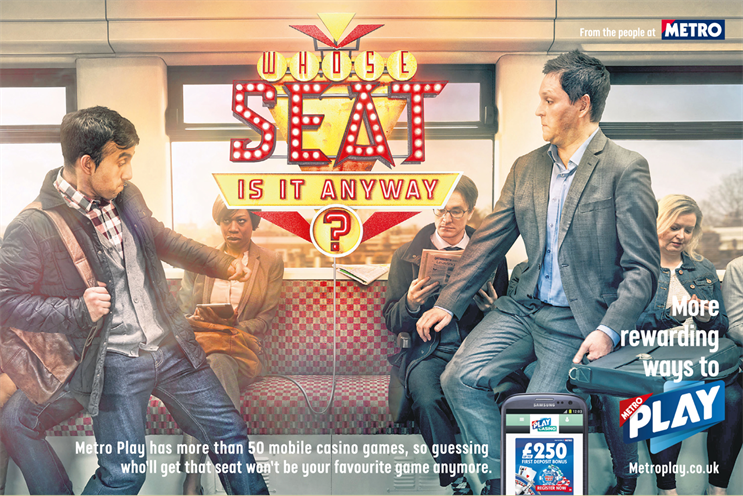 The title, which is running the pitch itself, declined to provide details about the brief, but a spokeswoman confirmed that it is "talking to potential partners".
The incumbent on the business is Dare. It became Metro's agency of record in January 2013 after a competitive pitch, handled by ISBA, that took the form of a day-long workshop.
Dare created Metro's first TV campaign, which aired on Boxing Day in 2013 and promoted the brand's online casino by showing footage of real people dubbed with humorous voiceovers.
In April, the company announced that it was launching an in-house creative agency, called Story, to create advertorial content for clients.
In March, Kevin Beatty, the chief executive of DMG Media, the consumer division of DMGT, said there were no plans to sell the newspaper. Speculation about a sale had been rife since Metro's website was folded into MailOnline.
There have been a number of high-profile departures over the past year, including Linda Grant, the managing director, and Matt Teeman, a former commercial director and head of Metro's client sales team.