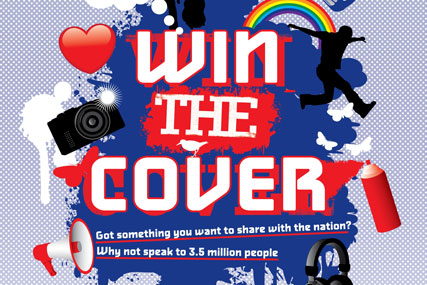 Created by VCCP, the campaign launched with a nationwide Metro coverwrap, inviting readers to submit an idea or message for something or someone that matters to them.
Examples for inspiration ranged from a marriage proposal to a work of art.
A Metro judging panel will select 12 winners whose messages and designs will then be recreated by Metro's in-house design team to feature on a series of three wraps from 9 November.
Activity will be supported by a Metro.co.uk microsite that will enable readers to submit and upload their message along with any images they want incorporated into their design.
In-paper advertising, and a social media campaign handled by Diffusion, will also drive engagement among Metro readers.
Abi Slater, head of marketing at Metro, said: "We have run regional ad campaigns before following city launches but this is the first time Metro has launched a nationwide ad campaign.
"It will look to engage and leverage the paper's three and a half million readers, making it the third biggest daily in the UK.
"We wanted to do something that was different and Metro and engaged readers and used readers rather than simply spoke at them.
"We expect to see a great variety of entries and are really looking forward to finding out what our readers want to say."