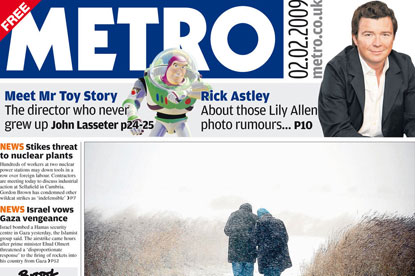 The agency has been briefed to handle a number of consumer-focused campaigns for the free sheet as well as some trade and internal communications briefs.

Its first task will be to promote the re-design of Metro's online news portal Metro.co.uk. That campaign is due to launch in January.

Quiet Storm already handles the advertising account for Associated Newspaper's London Lite, which it picked up last year.

Abigail Slater, the head of marketing at Metro Newspapers, said: "We've loved working with Quiet Storm on London Lite and they have brought to life some innovative ideas. We're confident that their fresh thinking will work really well on some of our projects."