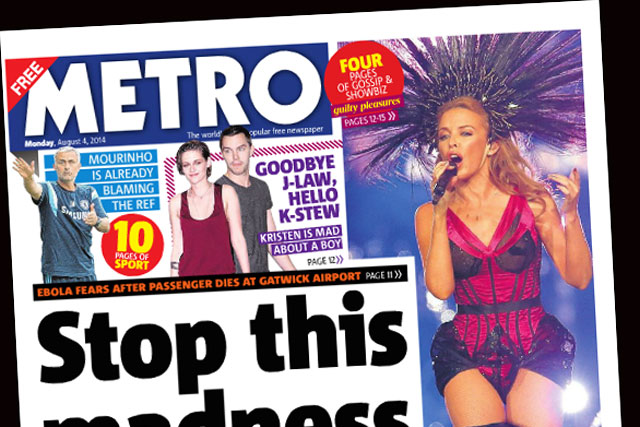 Creative Orchestra was appointed after a competitive pitch that Metro ran itself. The agency will work with Metro's marketing team to create trade and consumer advertising campaigns.
In particular, Creative Orchestra will be charged with spreading the word about Story, Metro's in-house creative agency that writes advertorials for clients.
Karen Wall, the executive director at Metro, said: "We were really impressed with Creative Orchestra. They have relevant experience tackling trade briefs and some great ideas around developing our brand to consumers. We are really looking forward to working with the team."
Metro's incumbent creative agency was Dare, which won the account in January 2013 after a pitch that was handled by ISBA.