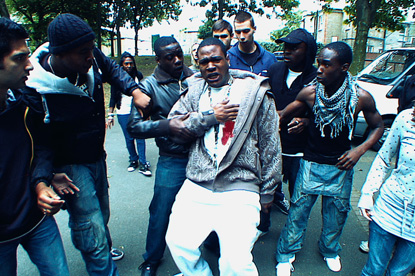 The campaign, called "choose a different ending", was created by Abbott Mead Vickers BBDO.
The story, which is filmed from a youth's point of view, is made up of a series of short films. Each one has a number of choices at the end, such as "stab him in the chest", which lead viewers to another film showing the ramifications of their choices.
Figures released this week show knife crime is on the rise, despite a £12 million drive by the Home Office to reduce it.