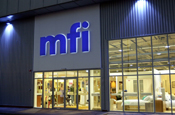 Sources suggest that McCann's Birmingham agency faces paying out around £900,000 for MFI airtime because, while MFI had prepaid most of its media before going into administration last week, broadcasters are still owed for media space booked in the run-up to Christmas.

McCann Erickson Birmingham, which landed the MFI creative and media business in May, is liable for the media costs because it took on the MFI business without credit insurance.

The bulk of the money is said to be owed to ITV and ?negotiations are ongoing between the agency and media owners.

McCann Erickson Birmingham is also thought ?to be in conversations with ?the administrator MCR in a bid to recover what it can from the wreckage of MFI.