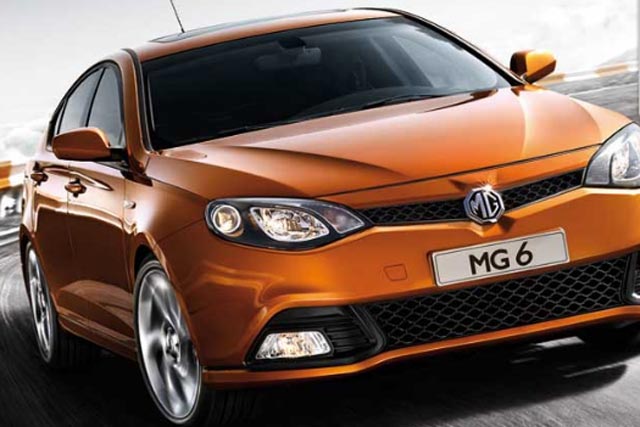 After winning a five-way competitive pitch called in November, Brilliant will plan and buy the media campaign, which will include the brand returning to TV for the first time since it was bought by Chinese firm, the Nanjing Motor Group, in 2005.
Brilliant's first campaign for MG will include press and online alongside TV, and will aim to reintroduce the brand to the UK consumer, as well as promote the MG6, the first new MG model for 16 years.
Guy Jones, sales and marketing director at MG, said: "Brilliant won after demonstrating a thorough understanding of what we are trying to achieve, not only with the launch of the MG6, but with the brand moving forward.
"MG is now back with a range of new products designed in the UK and the backing of the world's eighth-largest car manufacturer. We wanted a media partner who shared our ambition.
"This is the first of a number of new model launches we are planning and the reception has been tremendous, considering the media campaign has yet to start."
DCH was appointed to the ad account in July 2010 after a competitive pitch against The Red Brick Road and the previous incumbent, Room 251. Film director Ridley Scott's production company Ridley Scott Associates will make the ad.
A spokesman for Brilliant said the creative is designed to show the "full evolution of the brand, recognising its place at the heart of British motoring heritage, while showcasing the huge investment and British engineering resource behind the new models".

MG has had a chequered recent history. After BMW disposed of Rover Group in 2000, ownership of Rover and MG passed to the Phoenix consortium and was renamed MG Rover Group.
ZenithOptimedia previously handled the £21m media account, but was put on review shortly before MG Rover was controversially put into administration in 2004.
Since the brand was acquired by Nanjing Automotive Group, which later merged with Shanghai Automotive Industry Corporation, the only activity has been a small press, online and ambient campaign for the TF model in 2008.
The win is good news for Brilliant Media, which has been through rough times of late, losing the TV, radio, outdoor and digital business for DFS, worth around £40m in billings, to MediaCom, and the £12m Asda regional media business to Carat.
According to Nielsen figures MG spent £237,000 on media during the 12 months to the end of January 2011.