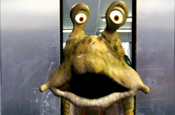 MG OMD won the business after a pitch against the incumbent, ZenithOptimedia, MG OMD and MediaCom. It will handle communications planning for the FSA for the next three years.

The appointment follows a four-week review process through COI, with agencies asked to address FSA targets of reducing salt, sugar and saturated fat in the public's diet. COI's roster buying agencies will continue to handle buying for the FSA.

MG OMD's appointment follows creative and direct agency reviews by the FSA last year. Farm Communications beat Miles Calcraft Briginshaw Duffy in a shoot-out for the creative business, while the FSA appointed Proximity, Iris and Initials Marketing to its direct marketing roster.

The FSA's next activity, following recent campaigns focusing on reducing salt intake, is likely to be based around reducing the amount of saturated fat that British people eat.

James Brandon, the FSA's head of marketing, said: "We were impressed with MG OMD's insight into consumers and how it translated that into a strategy that really works with the challenges that face the FSA."

Steve Edwards, the head of client services at MG OMD, said: "This is a great opportunity for us to be involved with an important and challenging issue."