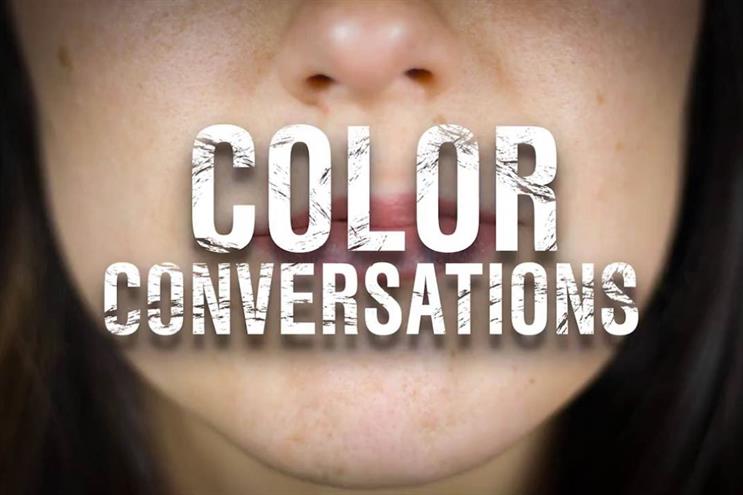 A young African–American woman asks a young white woman in a YouTube video, "Why can't white people dance?" The white woman also has a query, "I've never seen a black person eat a watermelon, where did that stereotype come from?" The video previews a proposed series, "Color Conversations," created by African-American Miami Ad School student Shenice Brotherson as part of a school contest to use marketing tools to counter racial distrust. The series seeks to address uncomfortable race-related topics without criticism or judgment.
About two months ago, as Baton Rouge, St. Paul and other U.S. cities struggled with police shootings of unarmed African-Americans and Dallas saw five white officers gunned down by a black sniper, the students at Miami Ad School were given a short, challenging brief: create projects to promote racial harmony in America. National community leaders, creative directors and the public will be tapped to pick the best idea.
"Like many people I was so upset by the racism between police and the African-American community," said Pippa Seichrist, Miami Ad School co-director. "Americans are so mad at each other. I wondered how we can start the process of reconciliation in a nation so divided?'"
Seichrist decided to ask students to help promote racial healing "by applying the techniques we teach to build brands. I told them it doesn't have to be about Black Lives Matter or Blue Lives Matter. It can be wherever your creative problem solving takes you," she said.
About 100 of the 350 students at the school's campuses in Miami, Atlanta, New York and San Francisco responded to the call, submitting ideas that included the Q&A video series, as well as T-shirts and stencils for street art. The school has picked the 10 most interesting ideas and will ask a group of high-profile African-American and white judges to select the top three-to-eight ideas by the end of September.
The winning ideas, along with the judges' comments, will then be posted on the school's blog, where people will be asked to vote for their favorite, said Seichrist. The school and its partners will then help turn the most popular idea into reality.
This is the first time the school is running a contest that invites public participation, a voting process designed to extend the conversation beyond the ad industry. "It's so frustrating that once the marches are over, the conversation seems to stop," Seichrist said.
Instead of creating a dedicated website for the contest entries and results, the ad school will use its blog, Facebook page and other social media to get the word out. "We find it's hard to get people to come to a new website, but we already have a solid following for our blog and social sites," Seichrist explained.
While the timeline has yet to be finalized, Seichrist estimated that the finalists will be revealed and public voting will begin in October.