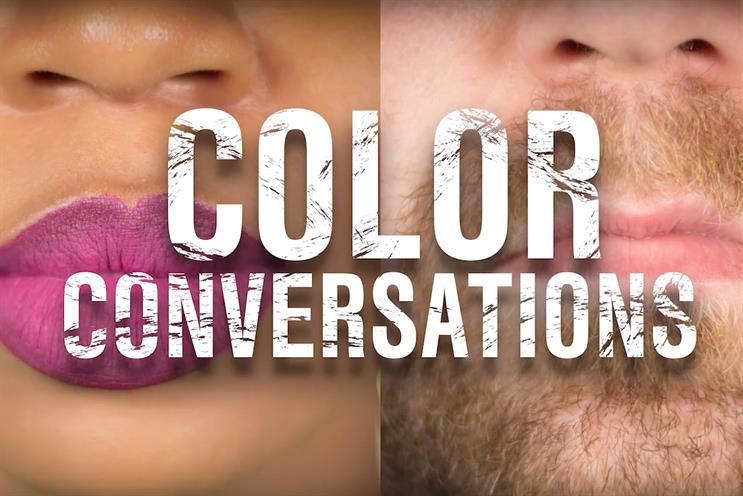 Can a band of advertising students promote racial understanding and harmony, as the controversies about police shootings of African Americans swirl around them? It's a tall order that's been taken on by the students and faculty at the four campuses of the Miami Ad School. Nearly 100 ideas aimed at countering racial tension were submitted as part of a nationwide contest. And now it's the public's turn to pick the best one.
Last week, Miami Ad School staff and instructors narrowed the contest to seven projects and turned to a panel of eight high-profile judges to select the top three or four. "We asked leaders from government, brands, agencies, sports teams and civil rights groups to select their favorites, assuming there would be a consensus around a couple of ideas," said Pippa Seichrist, Miami Ad School co-director. "Ironically, almost every one of the eight judges picked a different idea as their favorite."
Seven finalists have been posted to the ad school's blog, where visitors can vote for their favorite idea and see what made it so hard for judges, such as Wendy Clark, CEO of DDB Worldwide and Barry Wacksman, R/GA's global chief strategy officer, to agree. Public voting, which begins today, Sept. 27, will last for a month, said Seichrist.
Each week, the school will feature two of the finalists on Facebook and Twitter, with photos and quotes from the students who created them, as well as judges' comments about the work.
Judges often had personal reactions to the ideas. For instance, in evaluating a video series, "Color Conversations," in which friends try to air out uncomfortable race-related topics without judgment, Marian Salzman, CEO of North America for Havas PR, said in submitted comments, "it made me sit up and ask myself, 'have I listened? What questions should I ask?'" The work helped her "realize that part of our challenge in these turbulent times is to listen better and hear clearly. I can imagine user generated content adding a lot to this campaign," she added.
Another idea, "Black or Blue," shows tweets from two opposing sides of the race debate with keywords edited out, revealing how similar the goals really are. The entry got a strong response from Michael Fanuele, chief creative officer at General Mills. "At a moment when heart-felt sentiments can sound so trite, this experiment actually demonstrates the ties that bind us. No lecturing, no hectoring, just a simple and elegant exposition of the fact that underneath it all, we've got more common ground than we know," wrote Fanuele, who is white. "And it all happens in the belly of the most belligerent trolls: Twitter. Right before a knee jerks, this idea whispers a little wisdom."
General Mills and Fanuele are currently right in the middle of the corporate debate over diversity. The company announced in August that it now requires the creative departments of its ad agencies to be staffed with at least 50 percent women and 20 percent people of color. Fanuele, former chief strategy officer at Fallon, is also helping lead a review for a creative agency for General Mill's U.S. business.
William Johnson, deputy COO of the city of Atlanta, preferred an idea called 1-Nation, which revolves around a T-shirt design in which the word "discrimination" is modified to say "1-Nation." Johnson, who is African American, said the project "reminds us that united we are better than the divisive nature of discrimination." In his feedback, Johnson suggested the work would be even more powerful if the voices of Ronald Reagan, Martin Luther King, Bill Clinton, George W. Bush, and Barack Obama were speaking the words that cross the screen.
Other judges included Daniel Gordon, COO of the city of Atlanta, and Dave Werner, senior experience designer lead at Adobe.
Clearly the range of ideas from the students provokes reactions, and including public participation is an important part of the endeavor. "We specialize in creative problem-solving at this school and this contest is our way to apply our skills to the important conversation over race," said Seichrist.
The top project, as determined by popular vote, will get the backing of Miami Ad School and its partners to hopefully bring it from an idea to a reality by the end of the year.