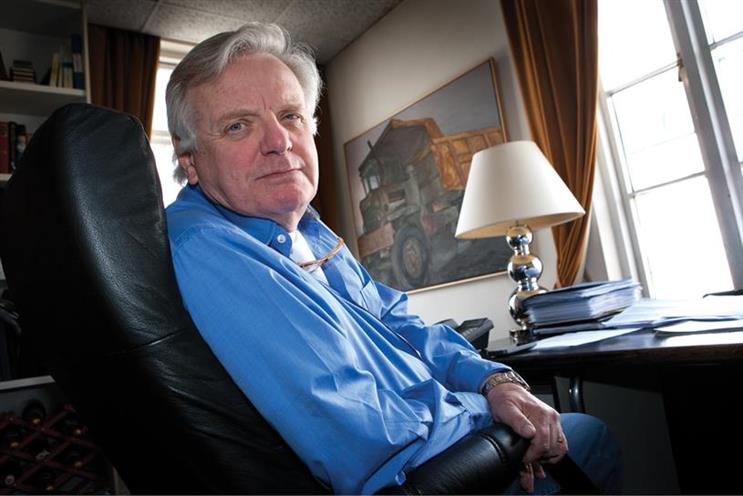 Lord Grade described Channel 4, which was founded in 1982 and is funded by advertising, as a "brilliant experiment" but that it "needs to be freed up".

His comments at a Broadcasting Press Guild lunch at Pinewood film studios are significant because they strengthen the position of senior Government figures, including culture secretary John Whittingdale, who are eyeing a £1 billion sale.

Grade opposed privatisation during the Thatcher and Major years but he said: "It was a very different world then. I think the world has changed. I haven't looked at it very hard. But I'd be surprised if I felt as strongly as I did [back then] about privatisation."

He said there could be major benefits from moving Channel 4 out of public hands: "It's a great brand. You have to see what you lose and what you gain. You could build a really big media business around it."

Channel 4's present boss, David Abraham, warned last month that its not-for-profit remit to provide edgy, alternative programming was at risk as foreign broadcasters and "domestic asset-strippers" would want to maximise profits.

Abraham, former Channel 4 deputy chairman Lord Puttnam and several senior advertising figures, including Karen Blackett, the outgoing chief executive of MediaCom, and Mark Lund, the chief executive of McCann Worldgroup, warned against privatisation in a special feature in last week's Campaign.
But Grade, who is a Conservative peer and chairman of Pinewood, was not convinced by those views.

"I've not heard an argument that has caused me to oppose privatisation," Grade said. "The fact is the world has changed dramatically. I think the channel needs to be freed up."
He dismissed Abraham's concerns that Channel 4 News would suffer. "Those were the old arguments of the 1980s," Grade said.
The former Channel 4 chief, who has also run ITV and chaired the BBC, suggested the Government could use regulation and statute to protect Channel 4 and "preserve the brand" if it moves into private hands. "All that's manageable in a process."
He went on: "I've had the conversation with David [Abraham] – that it would be 'another Channel 5'. I think that flies in the face of commercial logic."
Grade said he felt similarly about ITV and does not think foreign ownership would threaten its distinctive brand of British output. "No. Why would that matter? You're licensed to broadcast, [with a specific remit to provide news and other public-service commitments]," Grade said, noting "you can have very bad English owners" too.
He was upbeat about the prospects for the BBC despite tough negotiations with the Government over the summer. "I think the BBC is safe. The licence fee is clearly safe."
However, he said it was a "mistake" for the BBC to buy the rights to The Voice, which was "a clone of another show". He explained: "That ate up a lot of money when they could have done something more interesting."
Since 2001 Grade has been chairman of Pinewood, where the new James Bond film Spectre and Star Wars Episode VII: The Force Awakens, were shot.
He said the business has at least doubled in size – thanks to over £50 million of investment in the facilities, which has attracted Hollywood studios and British TV producers, and expansion to new sites in North America and Asia.