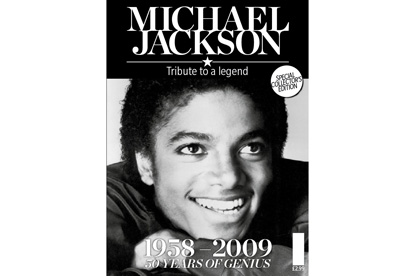 In a quick turnaround, NatMag has created a glossy 132-page photographic tribute issue Michael Jackson – Tribute to a Legend to go on sale on newsstands tomorrow.

The issue was written and produced by the Reveal editor, Michael Butcher, and his team.

NatMag has issued 200,000 copies of the magazine, priced at £2.99, which will remain on sale for a month. The title, which will be distributed by Comag throughout the UK, appears in A4 format.

NatMag's managing director, Jessica Burley said: "There are few people in the world as famous as Michael Jackson, or as well-loved, and we felt that his fans throughout the UK deserved a special, unbranded tribute issue.

"NatMag was able to work closely with retailers and buyers to encourage them to stock the new magazine, and the production of this issue was a great team effort across circulation, marketing, advertising and of course editorial.
"We are sure that Michael Jackson's devoted fans and anyone interested in the superstar's extraordinary life will snap up this collector's item very quickly."