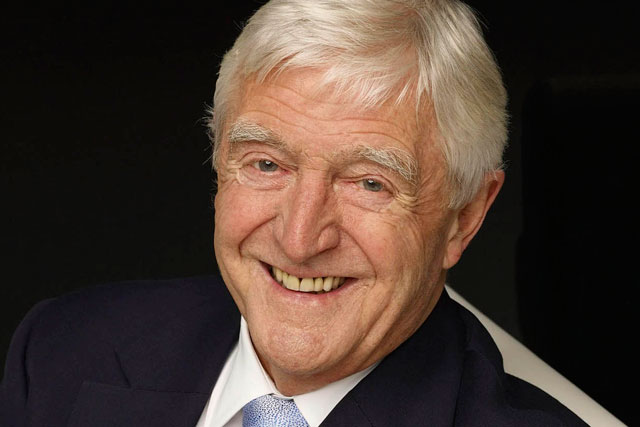 The veteran presenter, who hosted the show 'Parkinson' on BBC One and then on ITV for a total of more than 30 years, will interview "high profile" celebrities and chefs for the exclusive video shows on Waitrose TV, which is hosted on the Waitrose website.
Parkinson's own production company Parkinson Productions will create the shows, working with Waitrose's in-house commissioning team.
Parkinson said of the deal: "It allows me to indulge in two of my favourite things – good food and interesting conversation."
He will also contribute to Waitrose Weekend, the free weekly newspaper from the supermarket, which carries content on food, drink, entertainment, news and sport.
Waitrose TV adds new videos every week, featuring chefs including Heston Blumenthal, Delia Smith and the Hairy Bikers. It covers recipes, cooking skills demos and films about where ingredients come from.
Waitrose Weekend is available in all Waitrose shops on Thursdays.
Since Parkinson's eponymous chat show aired its final episode on ITV in 2007 he has appeared on shows such as the Sky Arts series 'Masterclass', in which celebrities talk to him about their lives and works. 'Masterclass' is back for a new series next month.