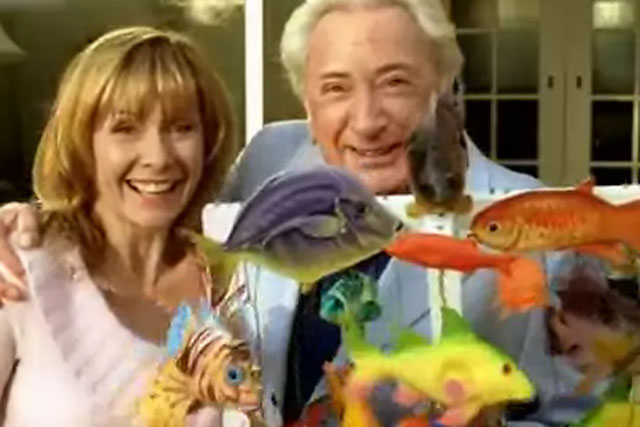 Winner featured in and directed the ads from 2002, after the insurance firm broke with its ad agency Delaney Lund Knox Warren.

When Campaign interviewed Winner back in 2003, he proudly pointed out the success of his ads, saying "Commercials are meant to sell whatever the person making them, the person paying for them, wants to sell", instead of being well researched and artistic.
The ad was updated in 2003 and featured a young couple in a kitchen opening an insurance renewal notice in the post. Dressed first as witch, then a fairy, Winner tried to influence their decision.
He then delivered his oft-repeated line, "calm down, dear, it's just a commercial".
The line was used in the ad above, from 2003, in which Winner pretended to be a bad driver, unable to get Esure insurance.
Winner was typically rough with the advertising industry and told the Campaign Creative Conference in 2004 that the ad industry "had its head so far up its own arse that it has to open its mouth to see out".
In May 2005 Esure dropped Winner from its ads, replacing him with a little blue rodent called Mister Mouse as part of a £20m campaign.
Winner returned to the Esure ads in November 2006. They featured him talking to real Esure customers about their insurance, as in the ad above, and the campaign was extended online.
In 2009 Winner bounced back again, starring in Esure idents for its sponsorship of the ITV and Channel 4 Weather. The ident below features Winner behind a glass door, pretending to be under water.
The ads were often criticised for being irritating, but were highly memorable. "Calm down dear" entered everyday usage, and prime minister David Cameron controversially muttered the phrase in the Parliament in 2011.