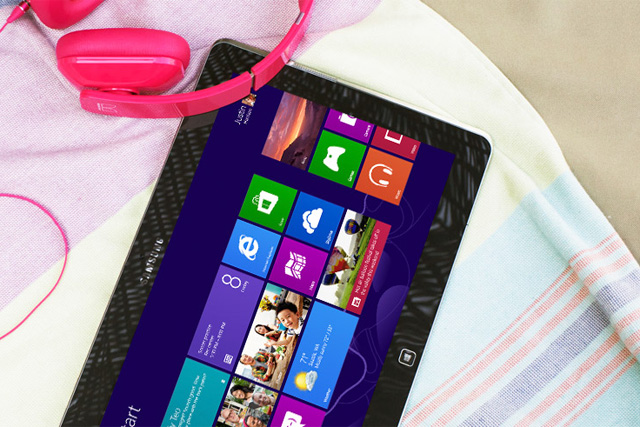 The software by Microsoft, which allows its users to access the Microsoft office tools anywhere, including on mobiles and other personal devices, will be promoted with an out-of home campaign to start on 25 March.
Geraldine Ridgeway, a business director at UM London, said the campaign aimed to "communicate the 'Anywhere Working' message in creative and innovative ways to a commercial audience".
Included will be some distinctive media novelties, such as Wi-Fi-enabled park benches, lawn art, train-table media, a variety of station dominations, and Wi-Fi sponsorships.
The campaign will be focused on the main commuter hubs nationwide. At one such hub, the Glasgow Underground, commuters will be able to "work from anywhere" and connect to free Wi-Fi from all 15 of the underground stations.
As part of the campaign, Microsoft Office 365 will also be a technology sponsor for TalkSport's live and exclusive commentary of the British and Irish Lions Tour on-air, online, digital and in the sister publication, Sport magazine.
People should also expect to see a fleet of Office 365 taxis in London in this month.
Taxi passengers will be able to use free Wi-Fi or near field communication (NFC) technology to visit the 'Microsoft for Business' content hub housing content from the various campaigns.
UM London has worked on the campaign's media strategy, in conjunction with the creative agency Wunderman.
The activity is part of a wider campaign for the Office 365 software, in conjunction with the IT sites Dennis and the Register, which started in 28 February.
Philippa Snare, chief marketing officer at Microsoft UK, said: "Microsoft Office 365 is our flagship productivity software.
"This campaign will give commuters and the UK business community an insight into the features and benefits of the new product, and encourage them to explore the ability to work from anywhere – in the office, at home and in between."
Marissa Mayer, the Yahoo chief executive was widely criticised last month for restricting employees' ability to work from home, but it has since been reported that she was targeting a particular group of employees who worked from home full time.