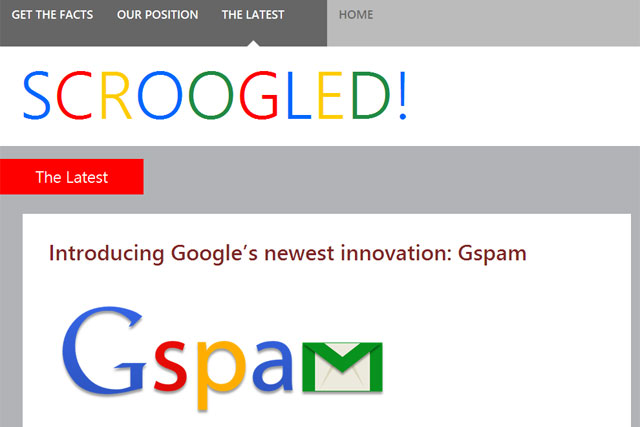 The blog post also highlights Microsoft's previous accusations regarding Google scanning "every single word" of emails sent to and from Gmail accounts in order to better target ads.
Microsoft has launched a petition asking Google to "stop reading our email to spam us" and also encourages people to switch to its Outlook.com email service, which it claims "doesn't compromise your privacy for ad revenue".
The latest Microsoft attack appears to be in response to Google introducing a new inbox layout for Google that claims to put the "user back in control using simple, easy organisation".
Microsoft is taking issue with the ads appearing "directly in users' Gmail inboxes" and claims numerous features make them appear like regular emails, including the ability to forward the ads and add a priority star to them.
It takes issue with the fact that "unlike email you cannot label them spam and under the new interface you have no control over whether they show up or not".
However, despite the ads appearing as emails advertisers are not being provided with users' Gmail addresses and the ads do not count against people's storage quota.
Users are also able to dismiss the ads by disabling the promotions tab or switching to a different inbox style.
Microsoft is questioning why Google is "spamming" users when its privacy policy says Google will only email users to inform them about new services.
The Microsoft blog post said: "Google's Privacy Policy does not mention that your inbox will be used to serve ads disguised as emails."
Google declined to comment.