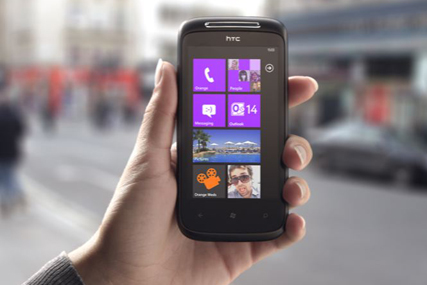 The two "mini stories" will be shown during 'Jamie's Best Ever Christmas', which airs at 9pm tomorrow (21 December) and during 'Come Dine with Me', airing at 9pm on 22 December.
Created by Duke and Earl, Microsoft will run its own ads, but also point to other brand advertising, using stings in between every ad break, including those of Sainsbury's, Xbox, Boots, The Co-op, Ferrero Rocher, Confused.com, Coty and Southern Comfort, creating a narrative to support its own marketing push. The deal was brokered by Universal McCann.
Using the strapline "Bing it this Christmas with your Windows Phone 7", the ads feature a storyline about a man and a woman in the throes of a Christmas emergency, such as forgetting the in-laws are coming for Christmas. As the shows cut to the first break, viewers are invited to "stay tuned to see how Bing and Windows Phone 7 help save Christmas".
Each subsequent break features the shoppers using their Windows Phone 7, including the Bing search engine, to help solve a different aspect of the nightmare, such as tracking down and getting directions to the nearest Sainsbury's to buy a turkey, or researching fun for all the family.
As the shoppers type Sainsbury's or Kinect Sports into the Bing search engine on their Windows Phone 7, the break cuts to the ad for that brand. The final ad break in each programme shows the Windows Phone 7 with the Bing home page, and then spins to show the phone's home page, with an Orange app clearly visible.
Paul Davies, director of marketing communications, Microsoft, said: "This break innovation is a unique platform to help us to communicate to our audience in a way that will cut through during the busy Christmas period.
"We have taken the award-winning formula of placing relevant advertising stings between the ads, but have given it a Christmas twist.
"We have also developed the concept by showing two of our most cutting edge products — Bing and Windows Phone — working seamlessly in tandem, within a story-telling construct that hasn't been done before."