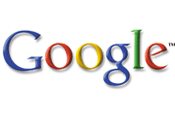 A statement released by Brad Smith, senior vice president and general counsel of Microsoft, claims that the deal "gives the Google DoubleClick combination unprecedented control in the delivery of online advertising, and access to a huge amount of consumer information by tracking what customers do online."
Smith calls for the merger to receive "close scrutiny from regulatory authorities to ensure a competitive online advertising market".
He claims that between them, Google and DoubleClick account for more than 80% of the adverts delivered on the internet. Microsoft is believed to have ducked out of bidding for DoubleClick when the price topped $2 billion.
The acquisition has attracted controversy, with observers concerned that it demonstrates a move by Google to circumnavigate media agencies and become a media company itself.
The takeover will enable Google, which already dominates the search-based advertising market, to lead the display advertising arena and further push into print, radio, mobile and TV advertising.