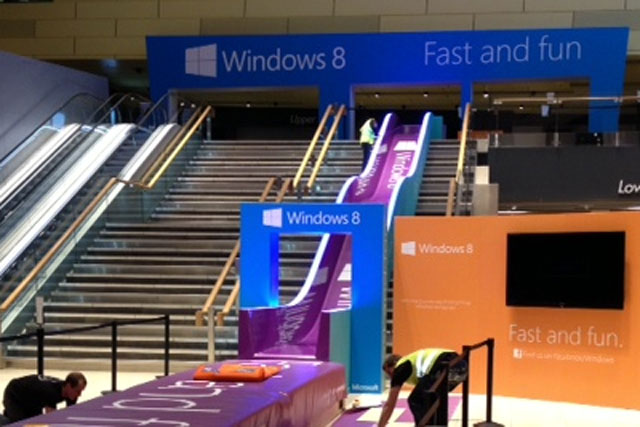 The IT and tech giant set up the slide over the weekend, giving shoppers an alternative to using the stairs and presenting Windows 8 as "fast and fun".
Every slider had their picture taken as they went down the slide, receiving a print photo of themselves afterwards. Their pictures were also shared on a giant LED screen, managed by digital outdoor media owner RAM Vision, in the shopping centre, as well as on Facebook and Twitter.
Participants who tweeted a picture of themselves with the #fastandfun hashtag were entered into a competition to win prizes, including an HP tablet.
The campaign was conceived by Microsoft's agency Jam, with Slice handling the experiential build.
The launch of Windows 8 is a major milestone for Microsoft, as it seeks to better compete with Apple and Google.
It is preparing a major global marketing assault, which will be Microsoft's biggest period of sustained marketing activity in its 37-year history.
Follow @shearmans