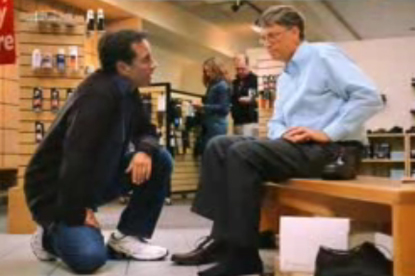 While the company's business PC and server businesses were badly hit, its consumer PC business fared much better, the company said, thanks to the growth in sales of its netbooks and its Windows ad campaign by Crispin, Porter & Bogusky.

Quarterly revenue fell 6 per cent on the year in its fiscal third quarter to $13.65 billion. Profit also fell, down 32 per cent to $2.98 billion.

Netbooks made up 10 per cent of all PC shipments in the quarter, leading to flat year-over-year unit sales. While netbooks are less expensive than any of rival Apple's notebooks, Microsoft also credited its advertising for those sales.

Bill Koefoed, the general manager-investor relations, said that since the campaign launched the company's research showed a 10 per cent increase in preference to Windows PCs.