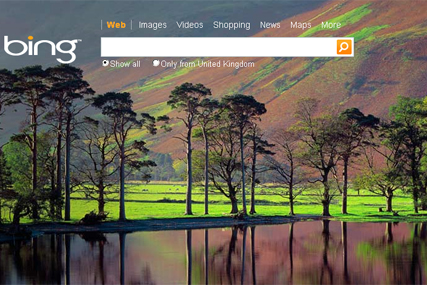 The work, created by JWT London, questions the need for the "information overload" that rival search engines provide, and instead promotes Bing's ability to provide clear and concise results.

JWT London picked up the UK work from Microsoft after its sister shop, JWT New York, was appointed to handle the US advertising business in June last year.

The agency's new campaign for the brand will launch on Wednesday, and will consist of 3 TV ads, as well as a digital campaign seeded on social networking sites.

It will run for three months, and will follow on from JWT New York's work that uses the strapline: "Bing and decide".

Microsoft fully launched its Bing search engine in November last year, in an attempt to challenge Google and Yahoo!'s dominance in the market.
Microsoft has a 4% share of UK searches, the same as Yahoo!, while both are dwarfed by Google's 86%, according to Nielsen Online statistics for January.
The company has positioned Bing as a "decision engine", that helps users to cut through the clutter of search and more accurately help them find what they are looking for.