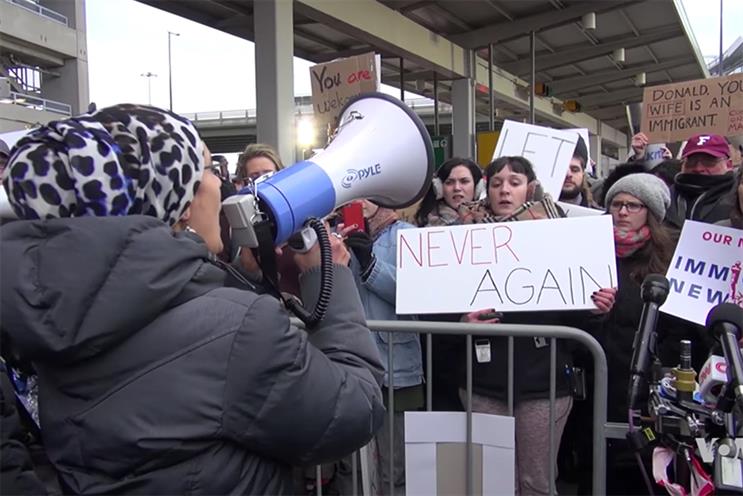 Washington attorney general, Bob Ferguson, filed a lawsuit yesterday against Trump's order, and is joined by at least three tech firms based in Seattle, Washington: Amazon, Microsoft and Expedia, reports The Verge.
Microsoft told Reuters it been cooperating attorney general's office and was providing information about the order's impact "in order to be supportive. And we'd be happy to testify further if needed," spokesman Pete Wootton said in a statement.
In an internal email, Amazon's Jeff Bezos wrote:
"Our public policy team in D.C. has reached out to senior administration officials to make our opposition clear. We've also reached out to congressional leaders on both sides of the aisle to explore legislative options. Our legal team has prepared a declaration of support for the Washington State Attorney General who will be filing suit against the order. We are working other legal options as well."
Expedia was named as a supporting firm in Ferguson's initial announcement.