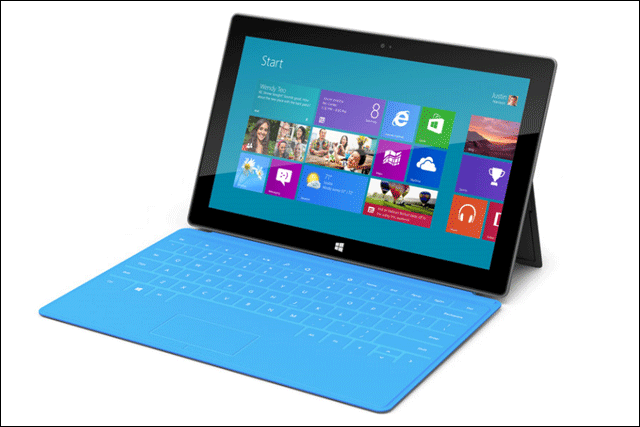 The devices run on the company's new operating system, Windows 8. They have front and back cameras, a magnesium case and built-in stand, with a keypad and touchpad built into the cover.
A basic version will be available with 32 GB or 64 GB of memory, is 9mm thick, and will run on a low-power version of Windows 8. The Surface pro version is 13.5mm thick, has a keyboard and has 64 GB or 128 GB.
The company has not revealed pricing details or when the tablets will go on sale.
Microsoft described the Surface PCs as "the ultimate stage for Windows" and as being "designed to seamlessly transition between consumption and creation, without compromise".
Apple's dominance in the tablet market has yet to be credibly challenged and, while Microsoft has a pedigree as an operating system developer, its past forays into hardware have resulted in missteps, such as its discontinued Zune music player.
Other hardware manufacturers who have launched tablet devices, such as BlackBerry and Hewlett-Packard, have failed to steal share from Apple, which sold 11.8 million iPads in the second quarter of 2012.
In a recent Marketing interview, Phillipa Snare, chief marketing officer at Microsoft UK, said that with the launch of Windows 8 operating system on the horizon, employees were starting to feel "like it is time for us to show what we are capable of and that Microsoft is still innovative".
Follow Sarah Shearman on Twitter @Shearmans