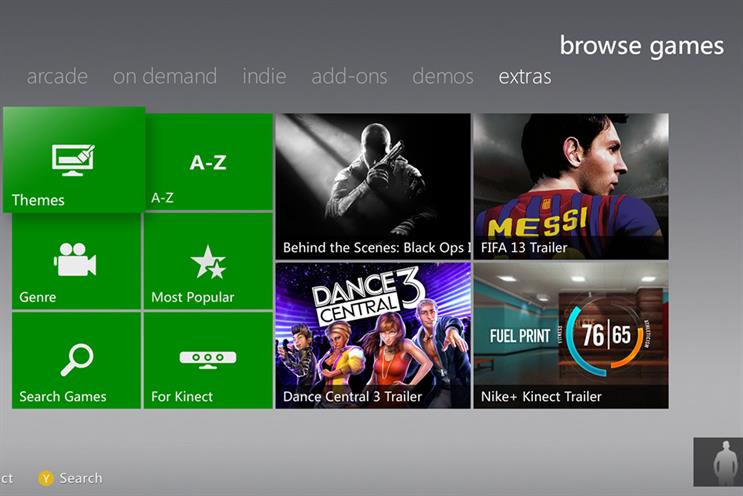 Despite the explosion of mobile gaming, Microsoft is having to move beyond its core proposition to ensure the Xbox brand continues to grow.
The launch of the Xbox One comes after PlayStation's unveiling of its new PS4 console in February, which disappointed many due to a perceived lack of new features.
Gold members of the Xbox Live service already reportedly spend more time watching videos rather than playing games.
The Xbox One will include live TV functionality and also integrate Skype to allow on-screen group video calls.
Microsoft's Xbox brand is already making a major push into music after revealing in October that it would take on Spotify, Apple's iTunes and Amazon's Cloud Player with the launch of a digital music service, Xbox Music. The service offers music streaming, radio and the option to buy tracks.
Xbox Music launched with a library of 30m tracks, which topped the 26m tracks offered by iTunes.
Andrew Scrymgeour, who works on the Game and Sega accounts as head of strategy at Omnicom-owned Rocket, said: "The culture of gaming is alive and well, and the next generation will have plenty more to offer than yet another addition to Call of Duty.
"Consumers are looking for a one stop shop for entertainment, which Microsoft is in a better position to deliver across all their touch points but Sony have historically had the edge on power."