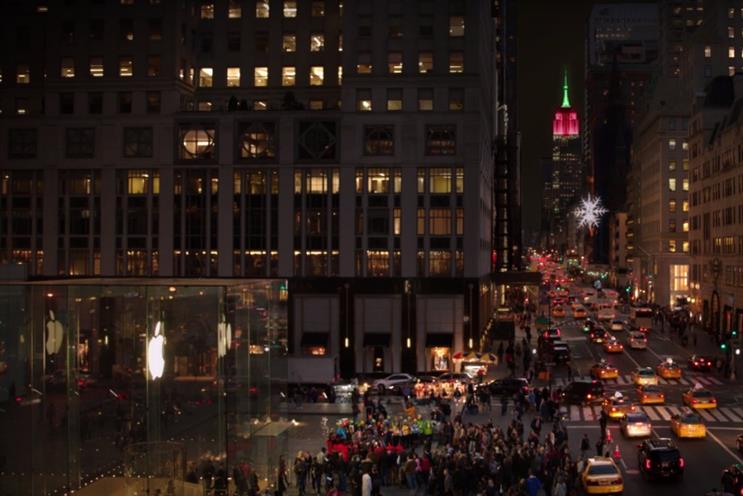 In the ad, Microsoft staffers leave its store on Fifth Avenue with the caption: "Microsoft employees deliver a special message to some old friends."
They then gather outside the famous cube-shaped Apple Store, just a few blocks away, to sing Let There be Peace on Earth, which features subtle lines such as "Let me walk with my brother/In perfect harmony". A local NYC children's youth choir also joins in.
Apple reportedly approved filming outside its stores, with its own employees gathering outside to listen to the choir.
The ad is a shift away from Microsoft's product-oriented advertising around Christmas, in favour of brand storytelling.
In previous Christmas ads, Microsoft has fired shots at Apple, comparing the MacBook Air unfavourably with its own Surface Pro 3 tablets. Astonishingly, this ad prominently features the Apple logo, when the Apple Store is in view near the end of the ad.
Brand: Microsoft
Agency: M:United