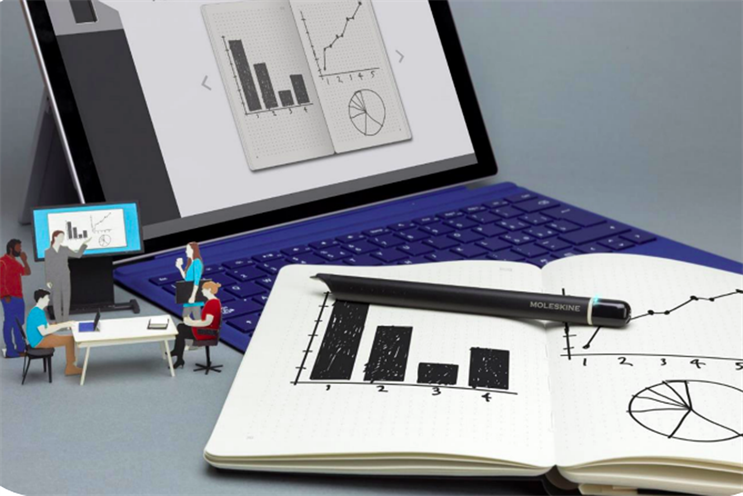 The Moleskine Notes App works with the brand's Smart Writing System which includes a Moleskine Paper Tablet notebook, a Moleskine Smart Planner and a Pen+ smart pen.
Using nCode technology (a special invisible code printed onto the page that allows the smart pen to track movements, position and page number), the app transfers anything written on the page to the Windows 10 device.
Developed by NeoLab, which patented the nCode technology, the app is capable of digitising 15 different languages, and transferring content onto larger screens or TVs. The app can connect up to seven smart pens at the same time, allowing real-time simultaneous collaboration.
The smart pen will store all handwritten content, even offline, and transfers it to the app when a connection is available.