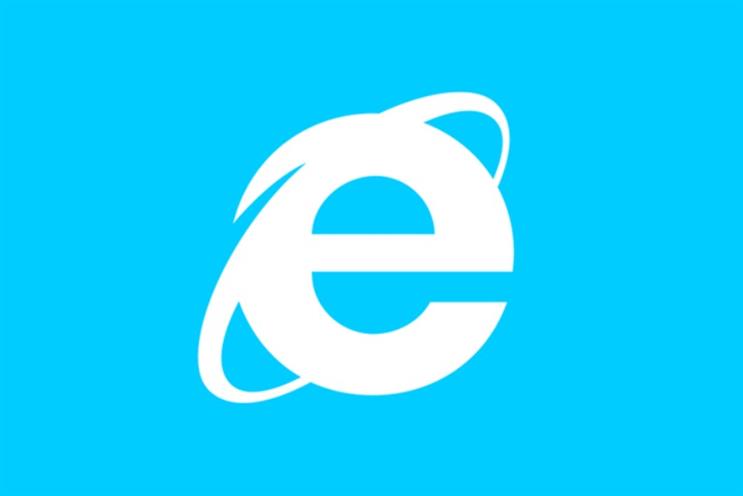 Speaking at Microsoft Convergence this week, marketing chief Chris Capossela confirmed that a new browser would be available for the company's updated desktop OS, Windows 10.
According to the Verge, he said: "We're now researching what the new brand, or the new name, for our browser should be in Windows 10.
"We will continue to have Internet Explorer, but we'll also have a new browser called Project Spartan, which is [only] codenamed Project Spartan. We have to name the thing."
Project Spartan, as its name suggests, will be more lightweight and faster than its clunky predecessor. It will also integrate Microsoft's voice search function, Cortana.
Jordan Harper, technical director at Iris, described the changes as a "good move".
He said: "[Microsoft] is catching up with the changes in product and ditching the baggage; changing the brand now makes sense."
But it isn't entirely clear whether Microsoft is killing off Internet Explorer altogether. In a statement, the company suggests it will keep on the old browser for pretty much anyone who needs it.
A spokesman said: "Project Spartan is Microsoft's next generation browser, built just for Windows 10. We will continue to make Internet Explorer available with Windows 10 for enterprises and other customers who require legacy browser support."
Losing brand appeal
One reason it wouldn't make sense for Microsoft to abandon the brand is that it remains the most popular browser globally, with more than 50% market share across the different versions on desktop. That's largely down to the fact that Internet Explorer was the default browser on Windows PCs for many years.
But Capossela admitted branding a new browser 'Microsoft' rather than 'Internet Explorer' would appeal to tech-savvy users of Firefox or Chrome.
Scott Ross, UK chief technology officer at DigitasLBi, said: "Although Internet Explorer has long since lost the browser wars, it has permanently secured its position as the world's most hated piece of software.
"Needing to support early versions of the browser evokes horror with today's developers, and the level of negativity around the product is an anchor that can never be escaped from."
He added: "Rebranding allows for a fresh start, and presuming Spartan keeps pace with the competition it's a great move by Microsoft to let the Internet Explorer name pass into antiquity."
---
Recommended