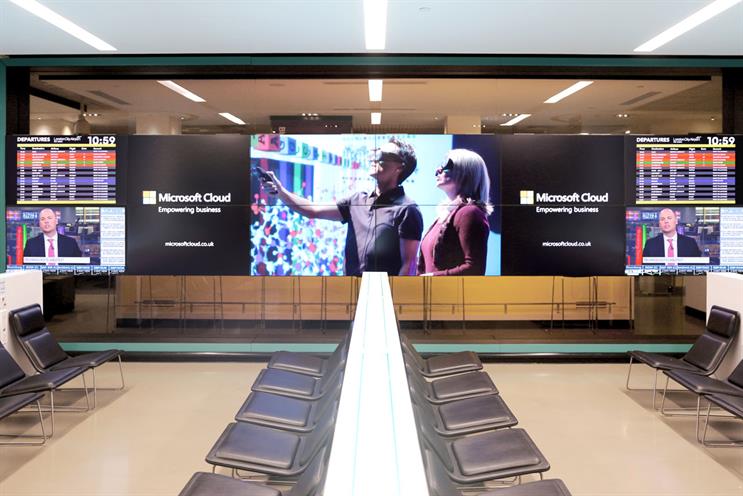 The deal marks the first time Bloomberg has offered advertising inventory to a third party within the Hub, which was launched in May 2014 as part of a three-year agreement with the airport.
For the next three months, Microsoft will showcase real-life stories about its Cloud system on the Media Wall ­– a set of 12 55-inch ultra HD screens which feature departure information, market prices, and news summaries.
Bloomberg Media began to ramp up its multi-platform media activities last year when it appointed former Guardian Media Group commercial leader Adam Freeman as managing director and Matt Teeman as commercial director at Bloomberg Media in Europe, Middle East and Africa.
Teeman said: "Welcoming Microsoft on board as the first third party advertiser at the Bloomberg Hub is testament to the success of the partnership since its launch last year.
"It's a stand out example of how to bring a brand to life whilst servicing business professionals in the best way possible and demonstrates the unique opportunities Bloomberg is able to offer commercial partners throughout the region."
Bloomberg Media consists of Bloomberg Markets, Bloomberg Businessweek and Bloomberg Pursuits magazines, website and their apps, as well as Bloomberg TV, Bloomberg Link (conferences) and Bloomberg Radio.