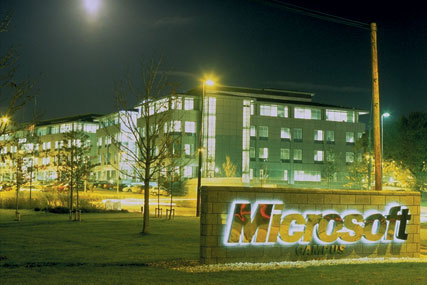 Last week, the software giant briefed direct marketing agency Wunderman and media agency Universal McCann on a multimillion-pound drive to back the UK launch of its Kin handsets.
The devices, which Microsoft hopes will rival Apple's iPhone, feature touchscreens and slide-out keyboards. The company has code­named the initiative 'Project Pink' and is thought to be planning to use the strapline 'Make your network more social'.
The launch follows the de-but in January of Google's first branded mobile, the Nexus One, which it developed with handset maker HTC. Google's position in the mobile phone market will be strengthened this year as more manufacturers release handsets that use its Android mobile platform.
The UK has the highest growth rate of adoption of smartphones in Europe, with take-up growing 70% to more than 11m subscribers last year, according to ComScore. However, some experts believe Microsoft will struggle to achieve volume sales in this competitive sector.
'Microsoft is always late to the party; launching a social-media phone seems naive to me and demonstrates a lack of understanding of social media,' said Alex Morris, experience director at digital agency Enable Interactive. 'The phone doesn't look like it's going to offer anything different from other devices.'
However, Alexandre Mars, head of mobile at Publicis Groupe, believes going into the social media space is a smart move for Microsoft.
'As one of the major players, it wants to get into the handset business and believes it is core for it to be in the mobile market in the next 10 years,'he said. 'The power of Microsoft is huge and it has all the pieces of the puzzle, but just needs to figure out how they fit together.'
Nokia currently dominates the smartphone market in the UK with a 46.9% share. The iPhone and BlackBerry account for 20.5% and 18.7% of the market respectively.