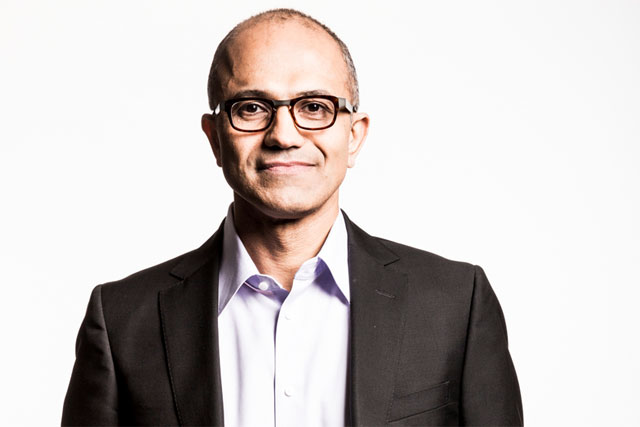 Ballmer announced in August last year that he would step down within 12 months, and, with the change, Microsoft co-founder Bill Gates has revealed he will step down as chairman of the board of directors and assume a new role on the board as technology adviser.
Nadella, who joined Microsoft in 1992 and who spearheaded the company's move to the cloud, oversaw the company's server and tools business before becoming the executive vice-president of Microsoft's Cloud and Enterprise group.
In an email sent to staff today, Nadella said that their industry "does not respect tradition, it only respects innovation," explaining that this was a critical time for the industry and for Microsoft.
He added: "Make no mistake, we are headed for greater places – as technology evolves and we evolve with and ahead of it. Our job is to ensure that Microsoft thrives in a mobile and cloud-first world."
John Thompson, lead independent director for the board of directors, will take over from Gates as the chair of the board.
Steve Ballmer said: "Having worked with him for more than 20 years, I know that Satya is the right leader at the right time for Microsoft.
"I've had the distinct privilege of working with the most talented employees and senior leadership team in the industry, and I know their passion and hunger for greatness will only grow stronger under Satya's leadership."
Some reports have suggested that, as part of his "mobile and cloud-first" approach, Nadella may look to offload hardware brands such as Xbox. However, colleagues have sought to downplay any suggestion of a sale, with Microsoft Studios' boss Phil Spencer tweeting that Nadella "understands Xbox is a very important consumer brand" for the company.
Watch Nadella's first interview as chief executive: