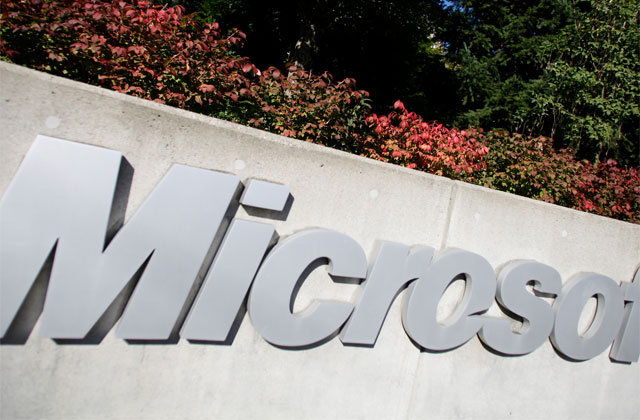 The IT giant already uses the Outlook brand name for its desktop email application for PCs and Macs, but now the brand is being rolled out to consumers to replace the 16-year-old browser-based Hotmail.
Hotmail attracts the greatest number of UK visits to webmail services, with 18.4 million unique visitors in June and a 56% share of total visitors to email sites, according to comScore data. Yahoo Mail attracts 13.4 million visitors while Google has 9.9 million.
Microsoft claims that because email is no longer about the browser, and needs to be accessed from anywhere at anytime, the new service has been designed "cloud first", making it optimised for smartphones and tablets as well as desktops.
The interface for Outlook.com has been designed to be cleaner with fewer pixels in the header, giving 30% more space to the emails than the current version of Hotmail.
It also has no display ads or large search boxes to take up extra space.
The email service has social integrations, connecting it to Twitter, Facebook, LinkedIn and Google accounts so updates can be picked up in the email.
It also plans to add Skype video calling into the email service, though it has not given a rollout date for this yet.
It said the service makes checking email less of a "chore", by filtering through emails and sorting them in messages from contacts, newsletters and social updates.
Writing in a blog post, Chris Jones, corporate vice president of Windows Live, said: "Email is becoming less and less useful as inboxes become cluttered with newsletters and social updates, and people increasingly keep up their personal connections in social networks instead of their email address books"
Jones also pledged that Microsoft would not show ads in personal conversations, which it has often criticised Google for doing in US advertising campaigns.
Jones wrote: "We don't scan your email content or attachments and sell this information to advertisers or any other company, and we don't show ads in personal conversations.
"We let you decide whether to connect your account to social networks, and which ones you want to use and you're in control of who you friend or follow."
Existing Hotmail users will be able to keep their existing "@hotmail.com" email addresses, however there is the option of changing to an Outlook address. The service is to have "industry leading spam filters" and "virtually unlimited storage".
The launch comes ahead of the long awaited debut of Microsoft's Windows 8 operating system. The operating system will be available on Microsoft's Surface tablets, which go on sale in October.
Follow @shearmans