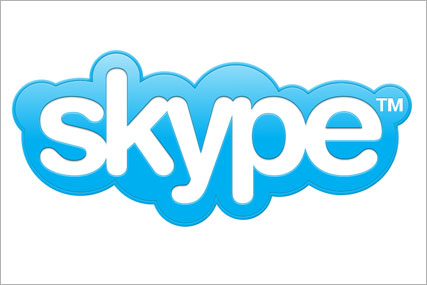 The Wall Street Journal's digital blog All Things Digital claims Microsoft has already tied up the deal, confirming an earlier report by the WSJ that it was close to agreement.
Luxembourg-based Skype was bought by eBay for $2.6bn (£1.6bn) in 2005, but the internet auction site subsequently sold a 70% stake to a clutch of private equity firms.
Skype is the market leader in internet calling with some 670m registered users, although the company has been slow to monetise its gigantic user base.
It recently signed deals with a number of ad sales houses allowing them to sell display advertising within it software.
The deal will add Skype to the Windows Live network, and give significantly more opportunities for brands to place ads.
Skype had been gearing up to launch an initial public offering (IPO) later this year, to raise around $1bn (£610m).
However it then postponed its IPO, fuelling rumours of a takeover by either Facebook or Google. Analysts had predicted a sale in the region of $2bn (£1.2bn).
Doug Brewsher, chief marketing officer at Skype said last month that the company's aim was to become an essential part of daily life, "We are trying to ask what the unique role is that Skype will play in your life - much in the same way that Facebook and Twitter have unique roles," he said.
In 2010, Skype lost $7m (£4.2m) on $860m (£525m) turnover, and had debts of $686m (£419m).
Microsoft signed a strategic alliance with Nokia earlier this year to turn around its ailing Windows Phone platform.