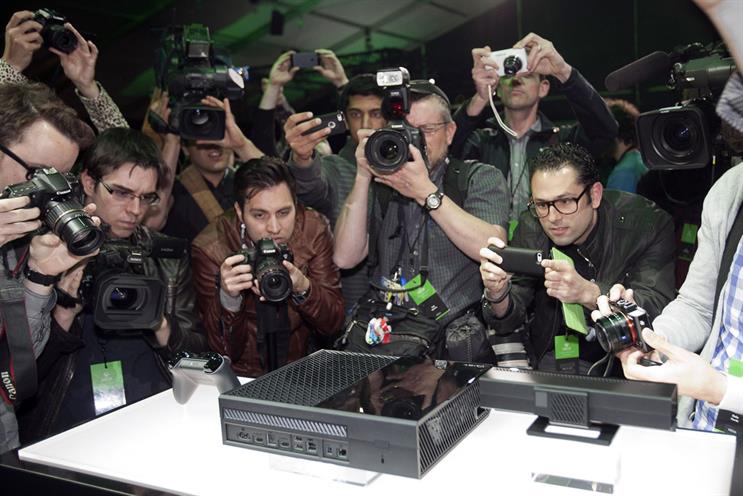 Microsoft launched its successor to the Xbox 360 last week. Called Xbox One, it's an ambitious statement of intent – the kit is being positioned as the "ultimate all-in-one home entertainment system" for the whole family.
It's a digital media platform integrating live TV, video on demand and social interaction (a Skype app allows users to participate in video chats while continuing to access other functionality), as well as a console for playing games.
Interestingly, some fans of the platform seemed irked that the kit looks more like a TV set-top box than a games console. But this is one aspect of the launch that's starting to excite advertising agencies.
Innovations include an exclusive tie-up with the NFL and news that Steven Spielberg would produce a Halo TV series for Xbox.
There's a groundswell of feeling that Xbox One could open up new advertising opportunities – welcome news at a time when the in-game ad market has hit a particularly unpromising phase.
Throughout the noughties, analysts were predicting that in-game advertising would soon grow to be a global business worth in excess of $1 billion – but the market failed to ignite. (It was worth £23 million in the UK in 2012, according to the Internet Advertising Bureau.)
There's not enough good inventory available – for instance, although the most popular consoles tend to be connected to the internet, it's difficult to serve ads into a game on a live basis.
Now, there's an opportunity to turn the whole proposition inside out. "Gamification" is one of the ad industry's buzz-words – and we could now see marketing campaigns designed to access Xbox One as a whole, eliciting game-style engagement across all aspects of the platform, embracing video on demand, Skype and social media.
We're talking about more sophisticated frameworks for allowing the audience a role in generating content (for example, ad-sponsored voting within reality TV formats) and then debating the outcome within social networks.
'Microsoft could offer new forms of advertiser interactivity based on motion-sensor technology'
"With an array of media touchpoints at its disposal, Microsoft will no doubt be speaking to agencies about new opportunities," Drew Scrymgeour, the head of strategy at Rocket, predicts.
There's speculation that Microsoft will offer a targeting system based on Xbox registration information, coupled with data about what content and services users are accessing via the platform. And Microsoft could also offer new forms of advertiser interactivity based on the use of the motion-sensor technology built into the box.
"Microsoft's biggest selling point will come from the fact that this device, which sits in the heart of the living room, incorporates camera and voice- and face-recognition features," Scrymgeour adds.
Perhaps we shouldn't get too carried away. The console market remains relatively niche. The Xbox 360, which launched in November 2005, racked up cumulative sales of just under 80 million worldwide. Apple sells more than 25 million iPhones a quarter.
But Anne McCreary, the digital strategy director at Carat, is convinced that the Xbox One takes us closer to a tipping point in advertising interactivity. "People who grew up with video games now expect there to be elements of participation in everything they do. [New ad formats] are going to be more participatory, more real-time and more face to face," she concludes.