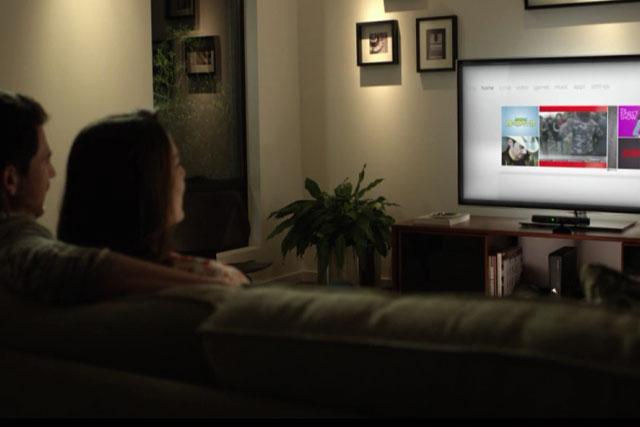 NUads was unveiled by Mark Kroese, general manager of Microsoft's Advertising Business Group, during the Cannes International Festival of Creativity yesterday (21 June).
The platform will allow advertisers to tailor ads to make use of the Kinect's motion and voice activation technology.
For example, when a user views an ad on Xbox Live and says "Xbox more" into the voice control device, they will receive more information about the product or a discount coupon, which will be sent to their inbox.
Users can also find a nearby retailer relating to the ad by saying "Xbox near me" and receive the location in a text message. The service also allows users to share ads they like on Twitter by using the "Xbox tweet" voice command.
In addition, TV schedules based on users' preferences can be obtained with the words "Xbox schedule". Users will also be able to submit feedback on TV shows and take part in real-time voting.
In a blog post yesterday, Kroese said the TV screen has been the "step child of the multi-screen world" for digital advertisers.

He said: "Buying traditional TV time, mostly the 30 second spot, has been the only guaranteed way to reach a broad audience. As a result, advertisers continue to buy TV, even though its effectiveness has been diminishing for years."
He said NUads will solve the lack of audience engagement in TV advertising, a "significant and costly problem that had long played TV advertisers".
Microsoft did not reveal when it plans to launch NUads or whether any advertisers have signed up.
Kinect was launched in November last year, backed by a £300m global marketing campaign.