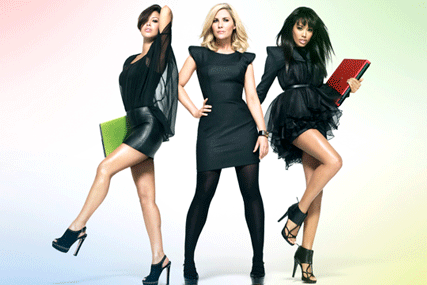 The on-air activity will be broadcast across the 33-station Heart network to drive the audience to visit www.heart.co.uk or www.sugababeslovewindows7.com to suggest original occasions where the Sugababes could perform.
The promotion, brokered by Interpublic agency UM, is designed to build on the "My Idea" theme from the Windows 7 media campaign. The winner will have their idea turned into reality and the Sugababes will perform at an intimate gig.
The Heart campaign is part of a wider seven-figure partnership, which includes Global Radio station 95.8 Capital FM and the sponsorship of the Jingle Bell Ball in December.
Mike Gordon, group commercial director at Global Radio, said this campaign is another example of how Global Radio is able to "leverage its influence" within the music community and combine that with the "shared passions" that exist between Global Radio listeners and Microsoft's consumers.
The Sugababes are the new face of Windows 7. Paul Davies, head of marketing communications, Microsoft consumer and online, said this campaign aims to engage all consumers and, by offering listeners a chance to choose their own intimate Sugababes gig, it ensures that this really is "their idea".