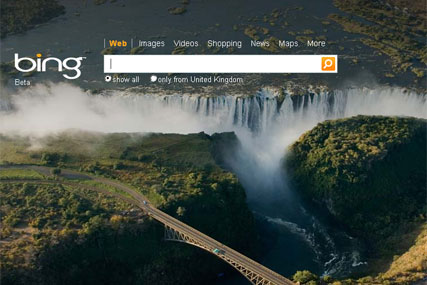 Yahoo held 5.4% of the search market in the UK in June, while MSN/Bing holds 3.3%, according to The Nielsen Company.

The only way for there to be a real threat to Google's dominance of the UK search market is if Microsoft could power Ask.com and AOL instead of Google, said Craig Mytton, head of search at MediaCom.

He said: "Microsoft hasn't established itself as a search contender so now it is buying market share. If it wants to grow bigger, it either has to buy it or attract more people with an advertising push.

"While market share will remain small overall, it's good to have competition in the search market and have something that will be a viable option other than Google."

It seems the terms of the 10-year deal are in Yahoo's favour as Microsoft will pay traffic acquisition costs (TAC) to Yahoo at an initial rate of 88% of search revenue generated on Yahoo's owned and operated sites during the first five years of the agreement.

However, unlike Yahoo, Microsoft has a bigger war chest so for Bing to gain visibility over the market is key.

Alex Hoye, chief executive at search agency Latitude, said Yahoo's balance sheet was not big enough to fight Google on its own and so it was making the best of a difficult situation, although it should have happened 18 months ago before it lost more market share.

Mytton added that while Microsoft holds the war chest, it will still need to invest more to increase search volumes, which is the main driver for an agency to buy media in search.

He said: "For MediaCom, which buys across all three search engines, all it will mean is that we'll have to make two phone calls instead of three."

However, Hoye said that with the combined volumes, search results will be more relevant, which is an essential part of Bing's proposition. "Bing isn't losing market share, which is good, and it hasn't even launched its new algorithm or marketing initiative in the UK yet. But Microsoft has the opportunity to act in a more active way than it normally does."

While it's clear that the new partnership is unlikely to overhaul Google in the UK, Mytton said it might persuade some agencies that haven't used Bing to use it.

Carolina Vicente, head of search Media Contacts, said Google will have to innovate more aggressively to maintain leadership.

"While there is space for a strong partnership as demand on the market is bigger than supply, the scalability and competitiveness of the deal is not a Google killer," she said.

"It will still have to shift user behaviour. If it Microsoft's technology with Yahoo search intelligence, it will have a better product and if it leverages it well enough then search budgets will also grow."