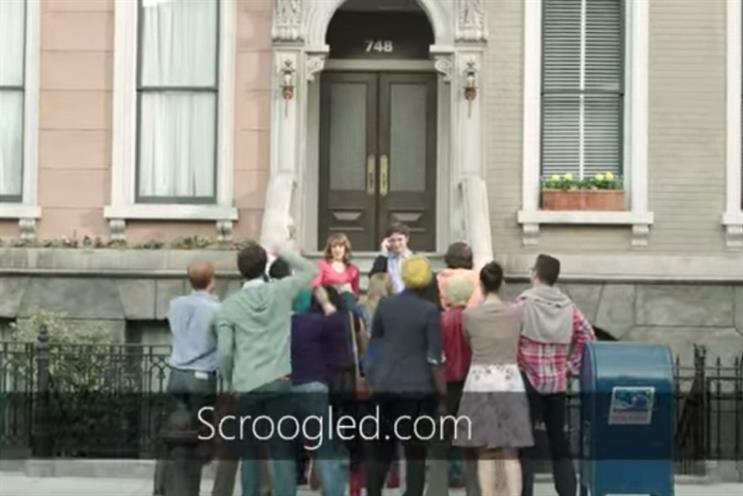 The changes were announced in a memo sent to all staff by Microsoft CEO Satya Nadella, who also announced the departure of ex-Nokia CEO Stephen Elop.
Penn will be leaving to start his own private equity fund, according to Nadella, while Elop's fate is unknown.
Penn joined Microsoft in 2012, having architected Hilary Clinton's presidential bid in 2008.
He began his tech career with Microsoft's infamous attack campaign against Google, called 'Scroogled'.
The campaign attempted to send up Google's unofficial 'Don't be evil' motto, pointing out the use of user data for targeted ads, among other flaws. The attempt backfired somewhat, since the campaign was seen as petty.
Penn also came up with Microsoft's feel-good Super Bowl ads this year, focusing on how technology could serve those with disabilities.
Nadella wrote: "Over the years, Mark has leveraged his talents and insights on Microsoft's behalf.
"From helping craft a Super Bowl ad and helping design new business and marketing models to his work in data analytics, Mark has helped me set the company on a new course. I'm thankful for the wise strategic counsel Mark has provided, and I look forward to seeing what he does next."
Penn will leave in September.
Former Nokia CEO Stephen Elop will also be leaving the firm. Elop became executive president of Micrsoft's devices group after the acquisition of Nokia. Seen as a key figure within Microsoft, Elop was at one point considered a potential CEO candidate after Steve Ballmer retired last year.
Nadella said the wider management changes within the company meant it was the right time for Elop to leave.
He wrote: "With the structural change described [...] Stephen and I have agreed that now is the right time for him to retire from Microsoft.
"I regret the loss of leadership that this represents, and look forward to seeing where his next destination will be."
---
Check out the latest from our Thinkers