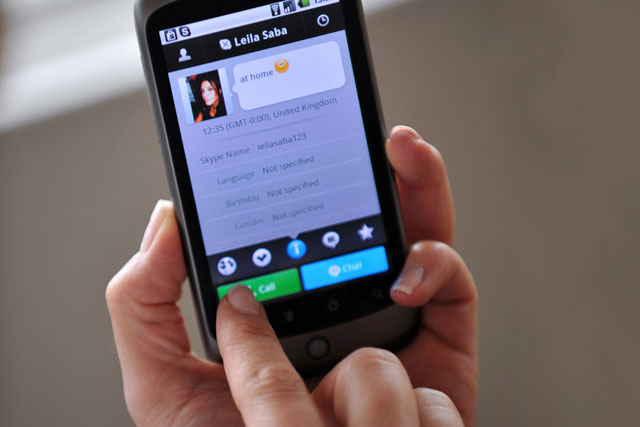 Skype, the internet-based video phone, teleconferencing and messaging service, fetched more than four times the price tag analysts had expected.
While the price is high, so are the potential rewards, as Microsoft builds on its strategic alliance with Nokia to develop a network of video-calling at the heart of its network.
Operating since 2003, Skype has 170 million active users, and is one of the most recognisable and used products on the internet, founded by Swede Niklas Zennström and Dane Janus Friis, using a team of Estonian programmers.
EBay bought Skype for $2.6bn in 2005, but then sold a majority stake to private investors in 2008, having written-down the value of the business.
EBay's deal was never a success, as it omitted the technology rights underpinning Skype, which were still owned by the company's founders. The Microsoft deal corrects this anomaly.
Media and marketing specialists now believe Microsoft has a real opportunity to make its own portfolio of products, such as Windows Phone 7, more compelling by integrating Skype.
Norm Johnston, global leader for digital at Mindshare

The Microsoft people are extremely good at selling, and there will be possibilities to cross-sell with MSN, Xbox, Kinect, and Windows Phone 7. I assume they had done the calculations, as Skype as it is now has not been able to capitalise on – it is an asset that has not really been exploited.
While the $8.5bn price seems very high, the deal was essential for Microsoft to acquire strategic technology it needed that they could not have developed organically to get to where they want to go.
Skype has been in operation for eight years, making it not only a recognisable brand, but also a reliable platform.
But it is a hefty price tag to pay. If you remember the last internet bubble, some recent acquisitions have given a sense of déjà-vu.
The link with Windows Phone really can be disruptive. The deal with Nokia was a marriage of convenience. But this could have an adverse reaction with the operators, but what can you do about it? This is the way the technology is moving.
But there are potential compromises – in exchange for the free calls, operators could get a cut of advertising perhaps?
Consumers will understand the value exchange with ads, and this could even be exploited if the ads are good enough.


Paul Doleman, chief executive of digital marketing agency iCrossing

This deal is different from the deal signed a few years back with eBay, because Microsoft now gets all the technology.
This will add to Microsoft's display inventory and importantly, it will give more data and feed into targeting. It will give Microsoft access to call history and give an account of closeness of connections to others, but it means connecting with other data sites.
The link can create new opportunities. In gaming, for example, bringing calls into games by connecting Kinect with Skype.
But in mobile it could be a real game changer. Windows 7 is a good operating system, but the Skype introduction could mean handsets are introduced using Skype only for calls.

This could effectively make Microsoft its own operator. Skype relies on information from the user, and there is no need to invest in the network, but it uses local power and it is a scalable network.

I would expect it to be built into Windows 7, X-Box, Office, Messenger and so on. Ballmer has made strong statements, promising to keep it up and develop it. It is important Microsoft does not interfere too strongly."
Ross Taylor, chief digital officer at direct and digital agency TMW

I am sure that Microsoft will endeavour to integrate Skype as far as they can into their existing platforms, such as outlook, IE and XBOX through Kinect.
The far greater opportunity however is to enable Skype on mobiles which has been the hardest nut to crack so far. Of course, the operators have no interest in enabling Skype as this would hit their revenues directly and I think it is only 3 in the UK that has effectively enabled Skype. Windows' mobile platform is coming of course, and this will be an interesting battle as it will clearly be in Microsoft's interest to get Skype embedded as part of that. However, the network operators will battle all the way.
I really don't think an extra $200m in advertising dollars is going to justify the price Microsoft has paid, which can obviously only be reasonable off the back of leveraging the service through the Microsoft product portfolio, and that is the real challenge. Maybe the tablet revolution will create a new opportunity for video-calling and embedding Skype has the potential to create a real market advantage for a new Microsoft tablet operating system."