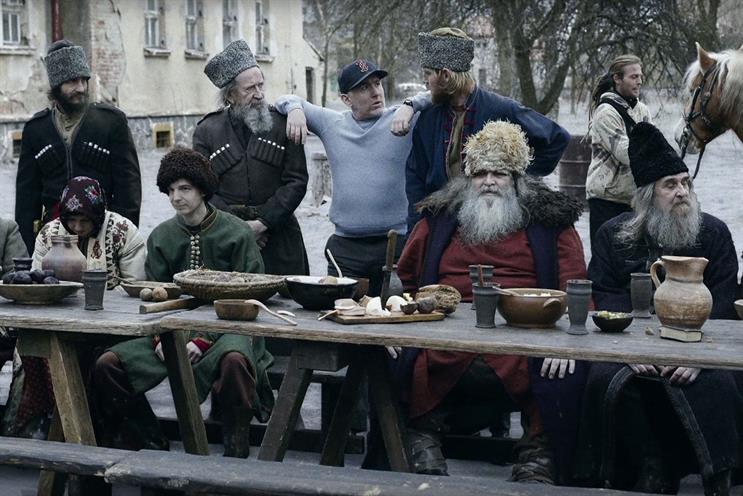 In terms of awards, it is arguably the most lucrative campaign ever from the Middle East and North Africa. It is also a beautifully crafted expression of the relationship between UAE telco du and its agency, Leo Burnett MENA.
"The origins of the 'du Tuesday' work can be traced back to a few ordinary people doing extraordinary work. It is a story of many stories that allowed a seemingly small project to grow into something much bigger than originally intended," Kamal Dimachkie, executive regional managing director at Leo Burnett, says.
"It started with interesting scripts developed by Leo Burnett Dubai's creative team. The selection of the director proved game-changing, and (Leo Burnett group communication director) Saad Yusuf's question – 'Will these win people over?' – propelled the ideas to a different level."
He adds: "History was shaped through edgy work that made everyone uncomfortable. It wasn't your usual brand communication; it was different, darker, surprising and full of twists. This is what you get when you bring in a talented director who knows how to add value to both content and craft – what Ali Ali and Maged Nassar helped bring.
"This was also a story of parked egos. Testament to the agency and creative team is their respect for creativity and unwavering belief in the power of ideas – those they create, then entrust in the hands of people who can help deliver this purpose."
Dimachkie says Ahmed Zaki, du's senior director live communications – commercial, showed courage in adopting the work. "Instead of subjecting the ideas to 'death by a thousand cuts', he shortcut the approval process all the way to the top."
For his part, Zaki says: "What I value the most about Burnett is that they provide us with… good creative recommendations and have passion and integrity for what they do."
This is a story of a new-age colla-boration between du, Leo Burnett, and outstanding directors.