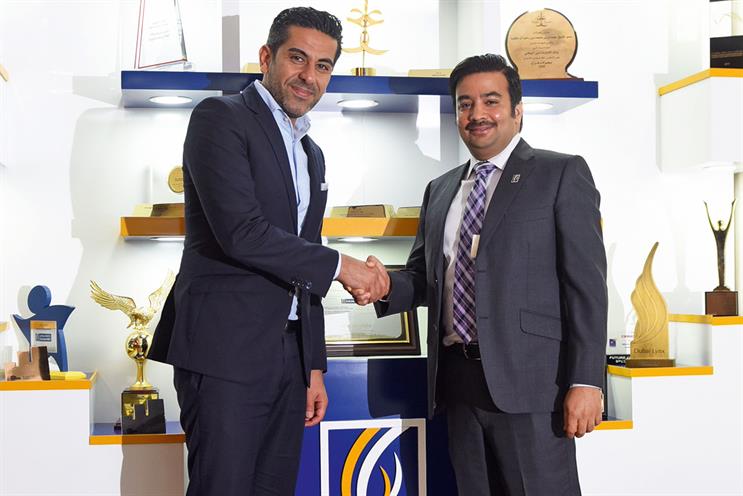 It was the first time a bank had won the title.
The accolade highlighted not only the passion and commitment of the bank's marketing team, but also the culmination of its four-year relationship with FP7/DXB – part of McCann World-group – a relationship built on honesty and good, old-fashioned chemistry.
On the evening Emirates NBD took to the stage to collect its Advertiser of the Year award, FP7/DXB also picked up gold for "The beautiful after", one of many campaigns that have helped the financial-services brand grow. Others include "Truth and reality" and "Awesome Travelling Machine", which starred a travelling ATM.
"It takes an inspired agency and driven client to create one of the most valuable brands in the Middle East [within] six years of launch," Vikram Krishna, head of group marketing and customer experience at Emirates NBD, says. "The partnership has endured through thick and thin, creating some of the most award-winning work in the Middle East in recent years."
He adds: "Creativity at FP7/ENBD is about making a difference in our customers' lives. A trusted brand can be a tremendous agent for change and provides a springboard for creative minds to make an impact. The creative teams at FP7 understand the power and yield it with responsibility. Every creative effort is based on strong consumer insights that can grow the business or enhance the customer experience. Campaigns are developed on the back of a firm belief that we have the power to make banking simpler, easier and more efficient. Great work is moored in strong foundations. As a team, we have both our head and our heart in the right place."
For Sasan Saeidi, managing director of FP7 UAE Group, the success of the relationship lies in trust, perseverance and ambition.
"We started over four years ago," he says, "[as] two brands that saw in each other the attributes of
success. It has not been easy. Producing great ideas year on year takes time and courage: every year you need to reinvent the success model and do better. We place an enormous amount of pressure on
ourselves. The results speak for themselves."