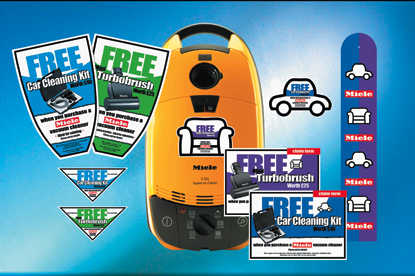 The domestic kitchen appliance company has invited seven agencies to submit tenders, with a view to drawing up a shortlist, as it looks for a strategic partner to help develop a more direct relationship with its customers.
It wants a programme that combines on- and offline communications to increase loyalty, improve cross selling and encourage customers to recommend Miele to others.
In the past two years, Miele's communications have mixed advertising and digital activity. A recent ad campaign, created by Poulter Partners, was banned by the Advertising Standards Authority after the rival vacuum cleaner manufacturer Dyson challenged the claims that the cleaner had been designed and tested for 20 years' average use.
It also ran "miles better", an online campaign that aimed to push the brand through social networking sites.
The digital agency Omobono handles online communications for its commercial division, Miele Professional.