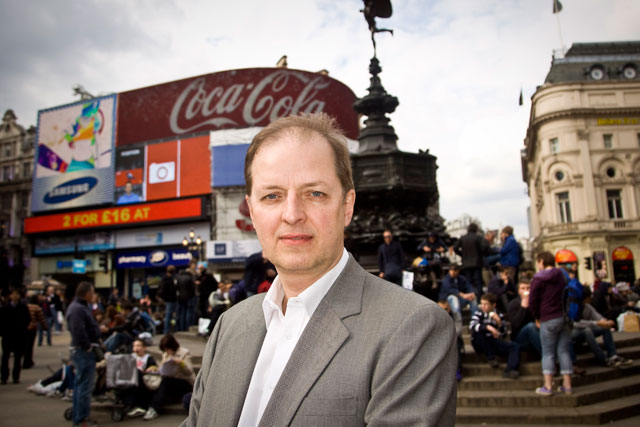 Name: Mike Baker
Job: Chief executive, Outdoor Media Centre
The reason I got into advertising was ... I fancied myself as some sort of copywriter. Getting into media marketing was the next best thing and I owe David Mansfield for taking a gamble on an untrained 28-year-old at Thames TV. Particularly as he'd already filled the vacancy with someone else.
The campaign I'm most proud of working on is ... a house campaign promoting lenticular bus panels, where agency bosses' faces morphed into each other when passing. There were some hilarious juxtapositions but they worked.
And the campaign I pretend I wasn't responsible for is ... a large bus mega-rear for a certain brand of tampons. It was certainly big but it may not have been clever.
My favourite campaign created by someone else is ... the Orange Gold Spots.
The best moment of my career so far was ... winning Media Brand of the Year at the Media Week Awards in TDI's heyday.
The most embarrassing moment of my career so far was ... falling in a puddle at the MTV Awards. My pride and joy, a red silk jacket, became chocolate and crimson, and would have looked good on a jockey at Aintree.
The best celebrity I've worked with on a campaign is ... Anna Friel. She did a charity campaign for us on outdoor, and posed and chatted and was just generally lovely to everyone. Oh, and did I mention she was gorgeous?
The person who's had the biggest influence on my career is ... probably Mike Matthew at IPC, who went from the postroom to the CEO office. The scariest was Jonathan Shier, who fired me for asking for more money.
The best piece of advice I've received during my career is ... be nice to people on the way up; you're likely to meet them again on the way down.
If I wasn't working in advertising, I'd be ... a roving travel photographer.
In ten years' time, I'll be ... writing that novel that has so far escaped me.