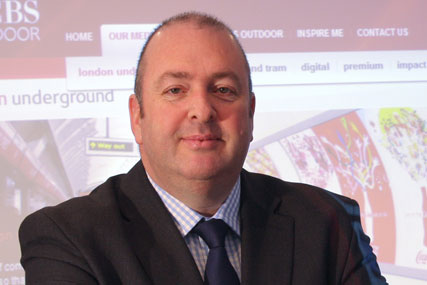 Moran joined CBS Outdoor as managing director in February last year, following the departure of former managing director of sales and marketing Tim Bleakley in October 2009. Chippendale joined as commercial director in August 2010.
In his new role Cotterrell will have ultimate responsibility for the UK. He has been at CBS Outdoor since 1995 during which time he has held various roles including regional sales director for the north, national rail franchise director and commercial director.
The new role of country director gives Cotterrell responsibility for all sales, marketing, operations and franchise activity in the UK and he will report directly to CBS Outdoor International's chief executive Antonio Alonso.
Alonso said: "Jason is a great talent who has demonstrated strong leadership in sales and the development of franchise partnerships for CBS Outdoor UK, making him the perfect candidate to lead the business through an exciting period.
"Digital retail is an increased focus for our business and Jason played a vital role in growing our relationship with Westfield. His franchise and operational background will be particularly important as we leverage our properties, along with the opportunities presented by our status as Official Outdoor Advertising Supplier to London 2012."
Of Moran and Chippendale, who left the company today, Alonso said: "I would like to acknowledge the efforts and personal commitments of both Mike and Mark to our business. We will ensure that their energy and creativity across many aspects of our business over the last months will not be wasted, but built upon and developed. I wish them both well in their careers.
CBS Outdoor has been through a number of management changes over the past few years. Alonso replaced Clive Punter, who was a former UK chief executive as international chief executive in August 2009, just two months before Bleakley's departure.