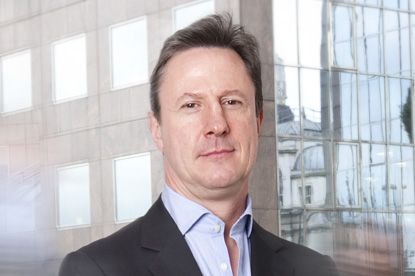 Segrue, who was a founder of Kinetic when it launched in 2005, will remain a shareholder until the completion of the sale of the company to WPP at the end of this year.

Segrue was the managing director of Poster Publicity before it merged with WPP's Portland Outdoor to become Kinetic.

Eric Newnham, the global chief executive of Kinetic Worldwide, said: "Mike's contribution and support over the last few years, and indeed pre-dating the formation of Kinetic Worldwide, have been invaluable. He has been a successful and articulate advocate of what we are trying to do. He is widely respected in the industry by clients and the wider community."
Segrue said: "The Kinetic experience has been a most enjoyable and successful one. The agency has a strong and visionary management team in place and will no doubt continue to thrive despite the competitive marketplace. We have changed the perception and actuality of what Kinetic is – we are now a lifestyle and environment media agency."

The move follows Kinetic's appointment of the Adwalker founder Simon Crisp as chief executive EMEA, replacing David Payne, who moved to the US to become chief executive of the Americas.