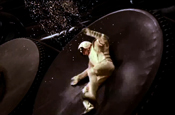 Moving from Mindshare, Smallwood will be in charge of running BEAM.TV, which was founded in 2001 by the visual effects group.
Robin Shenfield, the chief executive of The Mill, said: "The combined talents of The Mill and BEAM.TV give us a world class capability and Mike's appointment will add considerable management expertise and industry expertise to our offering."
BEAM.TV provides storage, adaptation and distribution across all platforms of visual assets.
Smallwood said: "The impact of digital is increasingly reshaping the way in which we all engage with commercials, content and ultimately consumers."

He will join the group in his new role next month and will become a member of its board.