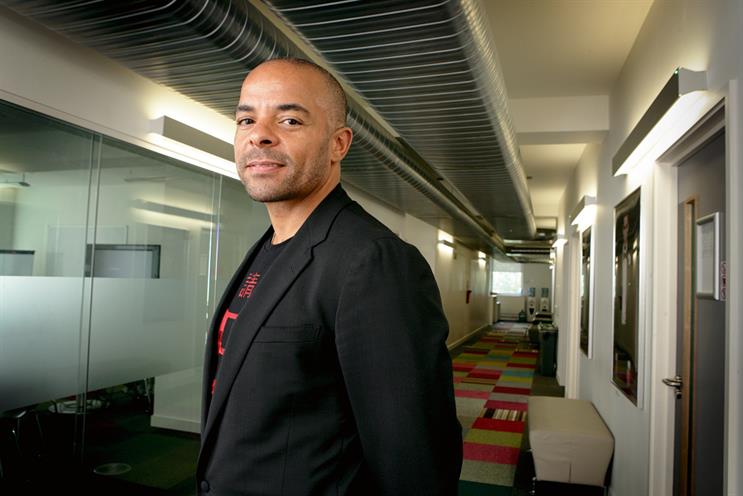 Forty-two years after declaring its eagerness to "buy the world a Coke", it's a safe bet that the soft-drinks giant will be serving something stronger at the big thank-you bash it intends to throw at Cannes.
Coca-Cola's reason to celebrate goes beyond being named Creative Marketer of the Year (the award was formerly known as Advertiser of the Year) at the upcoming Cannes Lions International Festival of Creativity.

With current adspend of around $3.2 billion, the world's seventh-largest advertiser has managed to keep bringing a youthful fizz to its marketing that belies its size and 127-year history. More-over, it has remained relevant in a communications world significantly more complex than when the iconic "hilltop" film was first aired.
Add to this the latest Gunn Report, which names Coke?as the world's fourth-most-awarded advertiser in 2012 – its highest-ever ranking.
Creativity v sales
For Jonathan Mildenhall, Coke's vice-president of?global advertising strategy and creative excellence, the Cannes accolade not only justifies Content 2020, the company's declaration of how it will embrace creativity, but a vindication of his conviction that there is a correlation between creative and commercial success.
Certainly, there is compelling evidence to support his contention. From a time in the early 90s, when a slumping share price reflected Coke's struggle with bloated costs, management upheaval and a loss of focus on its core product, its share price hit its highest level for more than a decade in May 2011.
Mildenhall believes it is no coincidence that the following year's Cannes was Coke's most successful ever, scooping a total of 30 Lions, including the Outdoor Grand Prix for "Cokehands".
Born in Leeds and with?an agency career spanning HHCL, Lowe, Bartle Bogle Hegarty, TBWA and Mother, Mildenhall says it was his?exposure to the IPA's effectiveness database that conclusively proved to him that?creativity and business success go hand-in-hand.
Other companies named Cannes Advertiser of the Year – Procter & Gamble, Honda and Nike among them – won their awards during times of stock market growth and prolific creativity, he says.
It was against that backdrop that Mildenhall, who joined Coke in 2006, was briefed to draw up a strategy for building the company's shareholder value through creativity.
The result was Content 2020, an 18-month project described by Mildenhall as "the most intimidating thing I've ever been asked to do". Its aim has been to put the company in control of its creative strategy and enable it to gain "a disproportionate share of popular culture" at a time when engagement with consumers has to be constant, fresh and relevant.
In truth, Coke has always done this because it has to. "Unlike Nike, Apple or Adidas, we can't innovate through our products," Mildenhall points out. "We have to find other ways of firing up teenagers around the world without changing the product."
Coke tried to do that once – and the upshot was one of the all-time great marketing fiascos. In fact, tyro marketers are always reminded of what happened in 1985 when New Coke was pulled from shop shelves within three months after a customer backlash.
Agency rethink
For a long time, Coke's creative agenda was driven by its agencies, most notably McCann Erickson. It was a?relationship that became so complacent that creativity suffered, Mildenhall believes.
An indication of how much attitudes have changed can be found in Coke's radical and controversial "value-based" agency compensation system launched in 2009. Under the system, agencies are promised profit mark-ups of up to 30 per cent if certain targets are met. If they aren't, agencies recoup nothing more than their costs.
Mildenhall insists the company has acted to allay concerns that the system leaves agencies too financially exposed. "We've become much better in letting agencies see the data much more quickly," he says. "The majority of our agencies are earning in excess of 20 per cent."
Today, Coke has so many agencies around the world working on everything from mobile communication to experiential marketing that not even Mildenhall can say with certainty how big his roster is.
Much of that is fuelled by the diversity of the company's communication programme.
"If we're recording a song, we also need a stills photographer plus a film crew to shoot a documentary," Mildenhall explains. "Our need for content has changed dramatically in the last four years."
Nowhere is this more apparent than in Coke's long-running association with the Olympics. "For the Beijing Games, we produced 12 pieces of global content," he says. "For London, we produced more than 200 pieces, ranging from TV ads to shopper marketing and visual identity. Yet our production budgets were pretty much the same."
Curiously, Mildenhall declares himself risk-averse – a surprising admission from somebody who says he is always on the lookout for new types of agencies and who works for a company that wins its Cannes award for "inspiring innovative marketing".
"I've never been a risk-taker when it comes to advertising," he confesses. "Fear of failure has always terrified me."
However, as he observes: "You'd have to do something really stupid to compromise a business that's been around as long as Coke has."