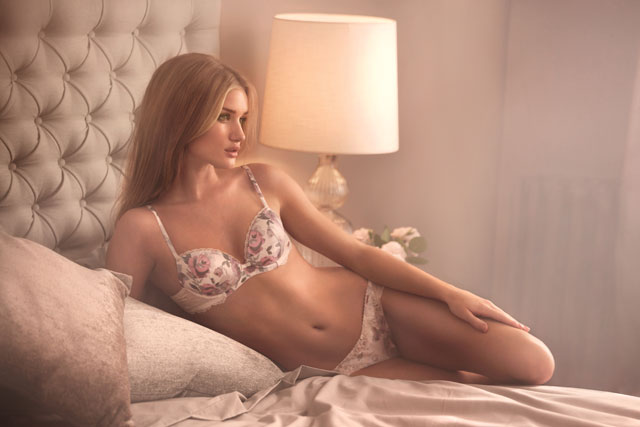 The Advertising Standards Authority (ASA) received complaints about three digital outdoor ads, which were created by Rainey Kelly Campbell Roalfe/Y&R and ran on CBS Outdoor's portfolio.
Two of the ads showed Huntington-Whitely in underwear from her M&S collection, turning her body from the side to the front, while the third showed her rotating to the front and then to the back, displaying her buttocks.
Seven people complained about the underwear ads to the ASA. They raised concerns that the ads were "overtly sexual, explicit, degrading to women and reinforced sexual stereotypes of women".
The complainants also challenged whether the ads were offensive and unsuitable for public display where they could be seen by children.
The ASA noted the complainants' concerns about the ads, but considered it was acceptable for advertisers of lingerie to show their products modelled in ads – provided they did so responsibly.
Although the ASA found the ad that showed Huntington-Whitely's buttocks was "marginally more suggestive" than the other two, it ruled that it was unlikely to be regarded by most people as anything more than "mildly sexual".
The copy was fully approved by CBS Outdoor before it went live and M&S said its agencies, Walker Media and Posterscope, were particularly careful of schools and ethnic communities when planning lingerie campaigns.
The ASA noted that M&S had applied a placement restriction such that the ads would not appear near schools and considered this was "more than sufficient".
Follow @MaisieMcCabe